Web Design
Description
Nextsulting's mission is to help businesses reach their full potential online. We do this by providing high-quality website design and development, integrated hosting on our servers, video production, advertising and social media management, and automation services. Nextsulting is digital marketing, simplified.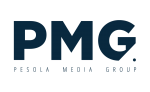 Description
PMG is a full service marketing group that specializes in website design, social media marketing and print services. Our unique approach offers a cost effective solution that is totally aligned with your goals. Our entire team is dedicated to the task of connecting your company, delivering your image and enhancing your success. With ingenuity, integration and impact, our goal is simple: we will grow your business, obsess over your image and develop your brand.
Description
Weblinx, Inc. specializes in custom website design, development, and digital marketing solutions to Montgomery IL and surrounding communities.