Communications
Description
Fiber optic internet, phone, HPBX
Go to www.facebook.com/MetroNetFiber/ to view our Facebook page.
Description
Sales of phone lines and phone products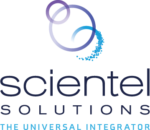 Description
Scientel Solutions is a universal integration company that offers 360-degree technology services. We design, deploy and maintain networks and systems using the world's best AI and loT products. From wireless networks to Smart Cities, Scientel creates innovative solutions for clients in the Enterprise, Public Safety, Utilities, and Financial fields. Our clients also include Federal, State and Local Governments. Our company mission is to continually grow our position as a leader in customer-focused solutions while increasing the quality of life for our employees, customers and partners.